Ofgem recently announced an increase in the energy price cap from 1st October 2021.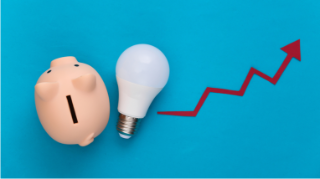 The price cap puts a limit on how much companies can charge per kilowatt hour of gas and electricity.  The increase in October is 12% and it means the 'average' household cost for both fuels would rise to  £1,277 a year or £1,309 a year for a prepayment meter.  NOTE: this is an average cost – you could be paying more or less depending on how much you use.
The price cap only applies to you if you're on a default or prepayment tariff:
You're likely to be on one of these tariffs if you haven't switched energy suppliers before or you've automatically rolled on to the standard variable rate after a fixed rate tariff came to an end.
If this applies to you you may be able to switch to a cheaper tariff and save a considerable amount on your bills.
You could ask your existing supplier if there is a cheaper tariff for you – this is the easiest option and you may be able to save money without switching supplier.
However, may be able to save more by switching to another supplier.  There are a number of comparison sites who can look at your energy costs and show you cheaper options, for example http://www.uswitch.com/  or http://www.moneysupermarket.com/  (these are both ofgem accredited but others are available).
If you want some help looking at options to save on energy bills, we might be able to assist you, call Valerie on 0748 3333 115 or email valerie@caringtogether.org.uk 
Note: before switching supplier there may be other things than just price to consider – for example if you get warm home discount you may need to check whether switching will affect this.