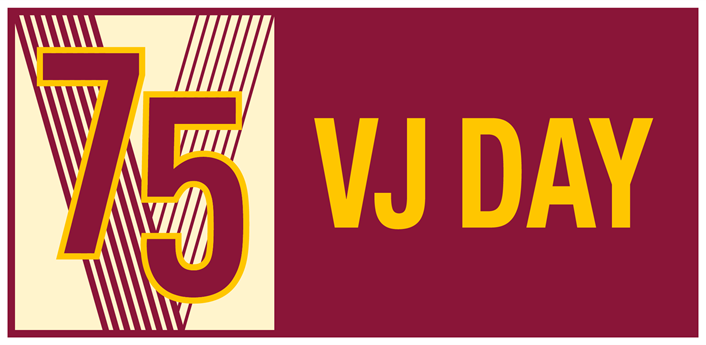 Leeds residents across the city are urged to play their part in the 75th anniversary of VJ Day from home:
This Saturday (15 August) marks 75 years since Victory in Japan (VJ) Day when the Second World War finally came to an end in Japan. Whilst VE Day (Victory in Europe) marked the end of the war in Europe in May 1945, Japan fought on with both sides suffering thousands of losses across Asia and the Pacific.
Unfortunately due to the current coronavirus pandemic, many VJ Day events across the UK will not be going ahead in line with government guidance. Residents across the city are therefore encouraged to mark the 75th anniversary of VJ Day in the same way as VE Day, from the comfort of their own homes. Leeds Civic Hall, Leeds Town Hall and Leeds City Museum will be lighting up red, white and blue to pay tribute to those who served during WWII.
The Department for Digital, Culture, Media and Sport (DCMS) have created a digital toolkit which includes lots of ways you can still get involved. The full toolkit is available here: https://ve-vjday75.gov.uk/get-involved/.
There are a number of programmes, debates and virtual tours to watch in the run up to VJ Day, find out more here https://ve-vjday75.gov.uk/vj-day-what-to-watch/. On 15 August, The Royal British Legion will be holding a commemoration at the National Memorial Arboretum to mark the 75th anniversary of VJ Day. It will be broadcast on BBC One at 11am and will include veteran testimonies and music from military musicians as well as wreath-laying at several memorials.
Sourced: Leeds Live
Picture from Leodis Leeds
16th August 1945. Jubilant Leeds people dancing in front of Leeds Town Hall. This was to celebrate VJ (Victory in Japan) Day, which signalled the end of war-time hostilities in the Far East. This came a few months after VE Day when the Second World War ended in Europe on 8th May 1945. In spite of heavy rain the crowd appear to be in high spirits, women are wearing head scarfs in turban fashion and tied round the head.
Picture and comments below sourced: www.leodis.net